Linda Franks five-mile road race, 20 January 2019
« back
22 January 2019
approx 1 min read.
On a cold but calm early Sunday morning a clutch of CLC Striders lined up for the annual Linda Franks Road Race hosted by local club Almost Athletes. A great way to blow the Christmas cobwebs away, once again it proved a good road race benchmark at the start of the year.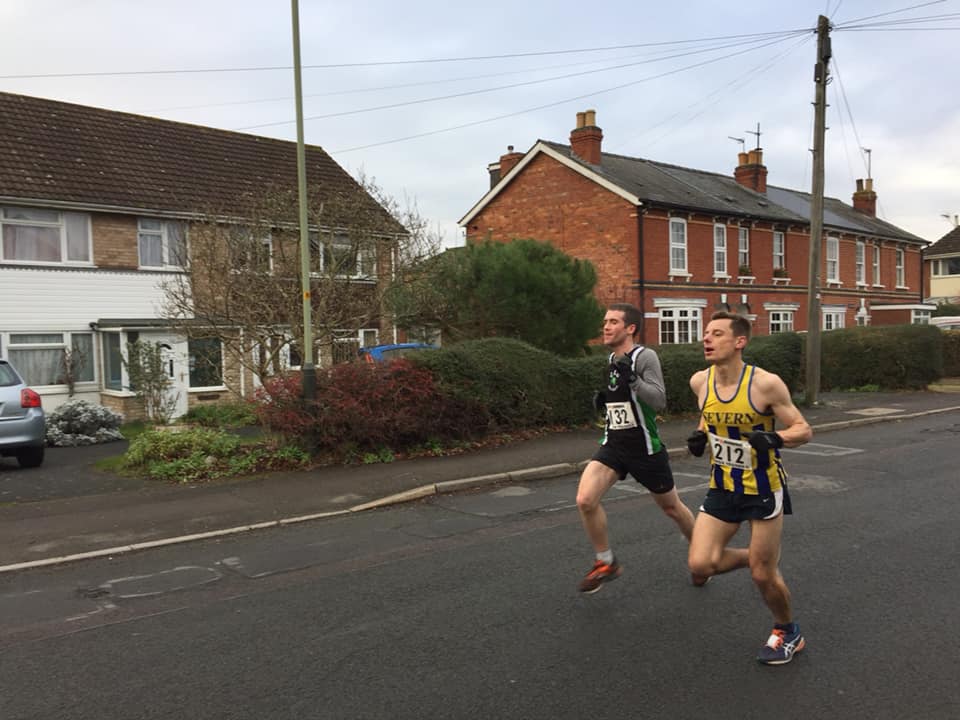 Tom Kabala in a sprint finish
Stand-out individual performance on the day came from the ever-improving Tom Kabala, who transferred his electric form across the country to the roads with a PB time of 28:16 and 7th place overall. Tom was followed home by Will Pearce in a very strong sub-30-minute PB time of 29:29 and Clark Lawson in a massive PB for him of 30:13.
But if it was the individual men who came home first, once again it was the Striders ladies who ran the best team race overall – bagging first ladies team place in the process. First home was Rachael Cary in a very swift 31:27 and she was followed home in a PB time of 32:05 by Helen Knight and Karlien Heyrman in a solid 32:13. Rachael was the 4th lady finisher overall and 2nd in her category, while Helen was 7th lady overall and Karlien 9th. With three finishers in the top 10 of the ladies race, CLC ran away with the ladies team competition.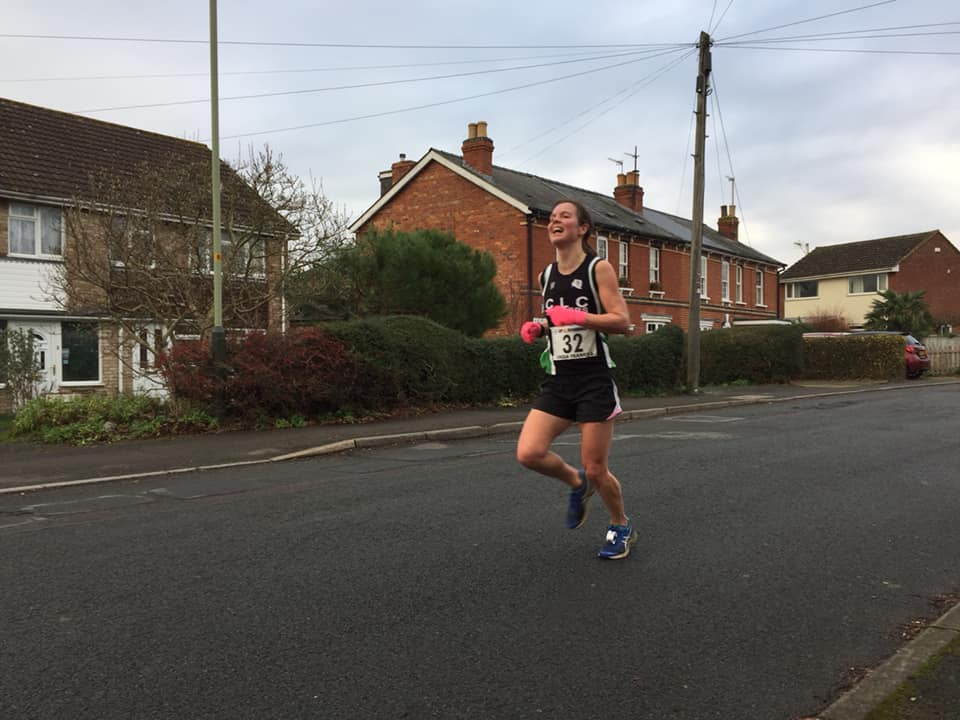 Rachael Cary finishing strongly
Recovering vet Paul Northup came home in the top 50 in a time of 32:16, with fellow fellow vet Tim Brock smashing his PB by finishing in 34:45. Gary Smith continued to improve his form with a PB time of 34:55, and super-vet Ed Collier bagged 35:58 on the day.
Helen Howes finished in 37:01, Mike Speke in 38:03, Nicola Weager in 40:32, Rebecca Reynolds in 41:10, Dave Mayo in 41:08 and Charlie Haward in 41:30.
All in all, a good first outing on the roads for CLC Striders ahead of their own race this coming Sunday, The Staverton 10.
---