Sheer Will Power
« back
15 January 2019
approx 2 mins read.
Midland League Cross Country Race Day 3
12 December 2019
** **Burton Dassett Hills Country Park
On a balmy January afternoon CLC Striders ladies and men's team travelled up to Warwickshire to compete across the hilly terrain of Burton Dassett Hills Country Park in a meeting hosted by Spa Striders on Race Day 3 of the Midland Cross Country League in their respective divisions. It was to prove quite an occasion for the club.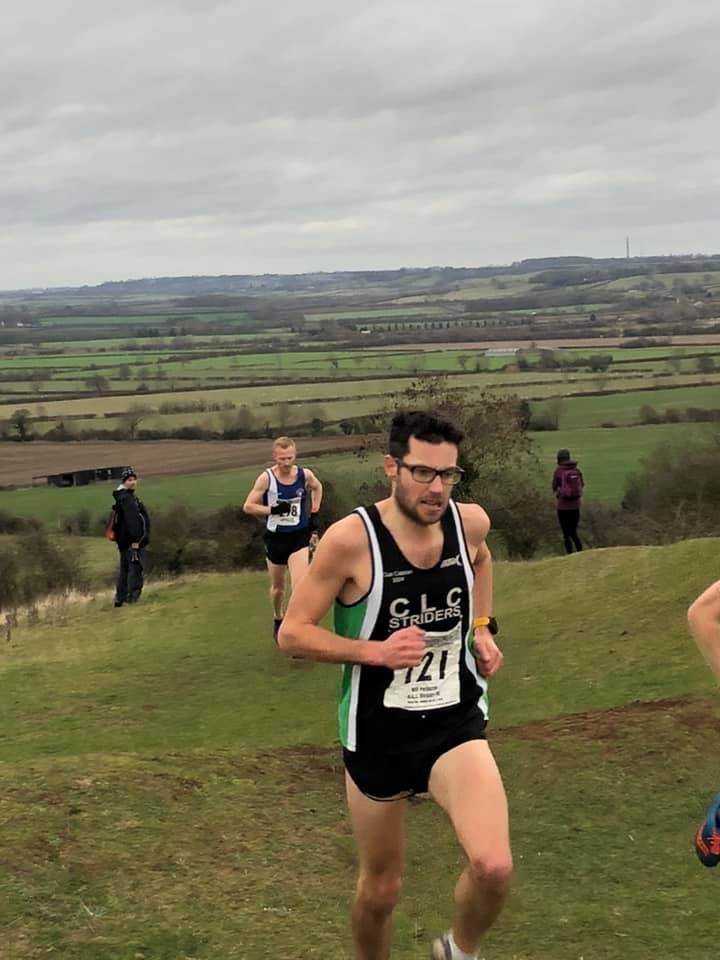 Pictured – Will Ferguson, powering his way home to a first-place finish in the men's Division 2 Race.
In the men's race in Division 2, Will Ferguson smashed an amazing performance by winning his first and the club's ever first placing in the race. Ferguson completed the challenge in 34:38, finishing almost half a minute ahead of his nearest rival on the day. All 6 of the men's A-Team finishers finished inside the top 100, a phenomenal achievement.
Besides Ferguson's superlative 1st place, Tom Kabala continued his stratospheric form to bag an amazing 15th place in a time of 37:16. Cross-county strong man Iain Porter finished in a rugged 24th place in a time of 37:48, with Sam Baylis coming in the top 50 with a strong 48th place and a time of 39:15. His bother Max Baylis finished in 80th place in 41:10 and Will Pearce completed the first 6 finishers with a 99th placing in a time of 42:05.
The other CLC men's finishers were Paul Lockyer in 113th place, Eoine McQuone in 123rd, John Willson in 139th, Hedley Phillips in 164th, Tim Brock in 180th, Kyle Sollars in 184th, Mike Speke in 194th and Chris Thomas in 195th. The men remain in 10th place overall in Division 2.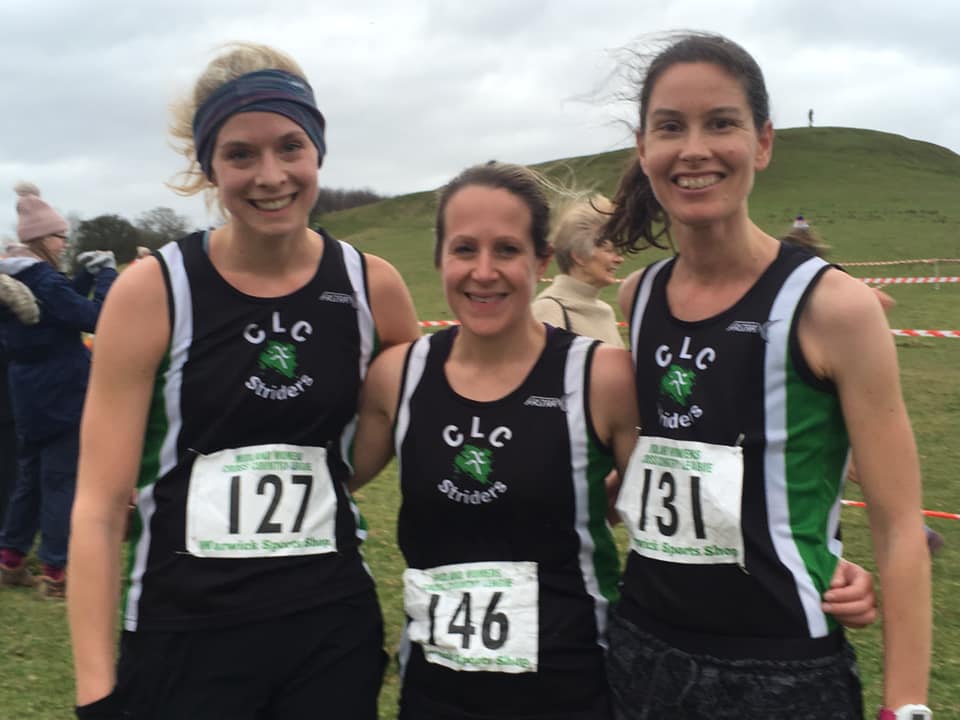 Pictured (from left to right) – Karlien Heyrman, Rachel Vines and Helen Knight – the first three lady finishers for CLC Striders on the day.
In the ladies race in Division One, meanwhile, Karlien Heyrman led the team home in 36th place in a time of 30:11. She was followed home by Helen Knight in 44th place and a time of 30:40 and Rachel Vines in 55th place and a time of 31:18. Veterans Amelia Mullins and Amanda Steer finished in 66th and 77th places respectively, with Nicola Weager and Jill Hooper completing the lineup and finishing in an identical time for 132nd and 133rd places respectively.
Overall, the ladies achieved an 11th place finish in this ultra-competitive division, with the vets finishing in a very strong 4th place.
---