Race Report for Sunday 26 November 2107: Gloucester 10K and Howling Bull Run
« back
27 November 2017
approx 1 min read.
A bitterly cold last Sunday in November saw CLC Striders athletes competing in Gloucester and Herefordshire – once again demonstrating what an inclusive and varied club it is!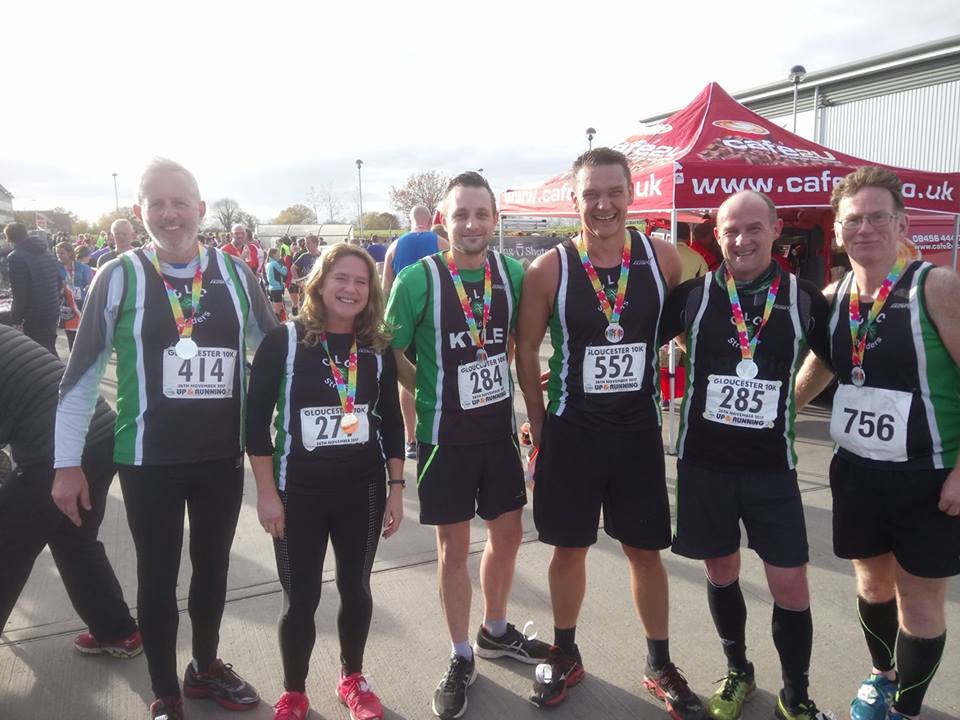 ](/images/2017/11/23915689_1979954408687401_1744811162915210988_n.jpg)
Pictured from left to right: Mike Speke, Sarah Wilson, Kyle Sollars, Alex, Martin Bick and Andrew Gage. Missing from the photo but also representing CLC on the day was Bradley Coates.
Over in Gloucester, seven athletes gathered for the Gloucester 10k, run out from Waterwells and into the quiet lanes around Haresfield to the south-east of the City. Issues with the timing chips on the day mean that the results are only provisional at the time of writing. But they look like this …
Andrew Gage was the first Strider home and 12th in his MV50 category in a time of 45:38 and in 115th position overall. Next in was Bradley Coates, with a time of 46:24 and in 127th place. Making his debut for the club, Alex Goodlock clocked 47:32 as the 32nd in his MV40 category and in 143th position overall. The ever-faithful Martin Bick was 19th in the MV50 category in a time of 48:57 and in 165th place. Kyle Sollars was 168th overall in a time of 49:02. And Sarah Wilson was 17th in her LV40 category and 271st overall. Last but not least, Mike Speke clocked 53:51 as the 29th finisher in the MV50 category and as 275th overall.
Meanwhile, way out west, club TV stars Andrew Paterson and his faithful border terrier Betty were competing in the 10k Howling Bull Run at Walford in deepest Herefordshire. Across an undulated off-road route, the race was up and over Bull Hill itself. Andrew and Betty finished in a great 6th place overall as the 1st MV40 finisher in a time of just 49:29.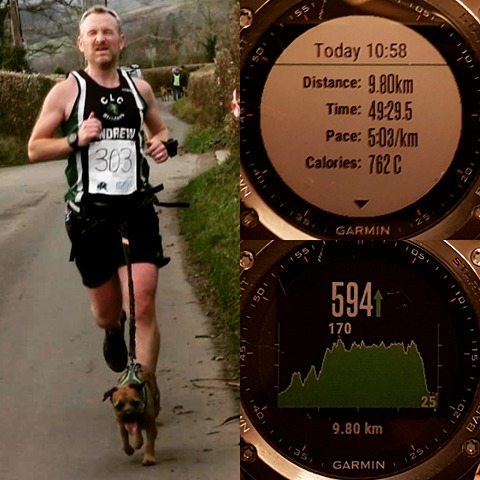 ](/images/2017/11/24020074_10156381659640656_1568199642_n.jpg)
---