CLC Striders Race report for 20 – 21 May 2017
« back
23 May 2017
approx 1 min read.
Cheltenham Parkrun, Highgate Harriers Night of the 10k PBs, Northleach 10k, Worcester Marathon, Chester Half (and the earlier Berkeley 10k)
Once again, a busy weekend of racing for CLC athletes, demonstrating the club's ethos around achievement, diversity and inclusivity. From trail runs to high-class track races, CLC runners continue to embrace the breadth of running on offer.
The weekend began with Strider Alex Monro bagging a massive sub-19 minute PB in the Cheltenham Parkrun in 18:49. Later that day on the Parliament Hill track in London, ladies club captain Rachel Vines ran in the Highgate Harriers "Night of the 10k PBs" race, streamed live on Facebook! In an incredibly high-class field, Vines finished 30th with a solid time of 40:26:93.
On Sunday morning, a strong group of Striders competed in the Northleach trail 10k. Martin Bick, Charles Goodwin, Jon Howes, Andrew Gage, Kyle Sollars and Chris Thomas all did the club proud at this beautiful race around the old wool town.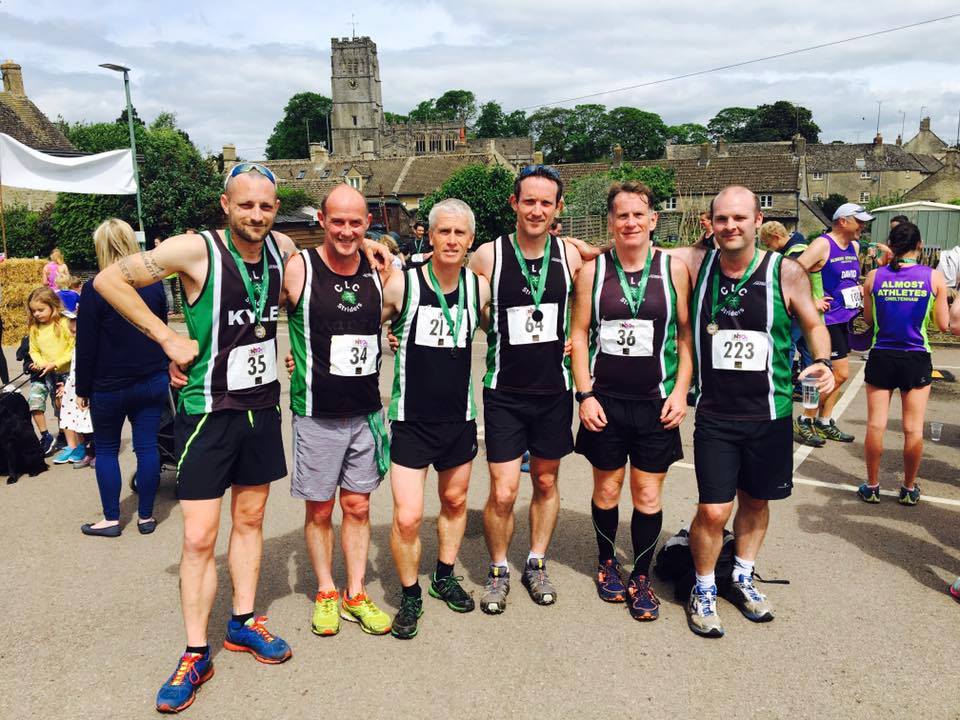 ](/images/2017/05/Northleach-10k-2017.jpg)
Also on Sunday, Emma Abbey once again did battle with the full marathon distance in Worcester, narrowly missing out on her four-hour target time with 4:08 – a very respectable time on a hot and hilly course. And, up in the north-west, Amelia Mullins paced her brother around the Chester Half Marathon to his desired sub-two hour target in a time of 1:55.
Meanwhile, earlier the week, CLC Striders Charles Goodwin and John Willson competed in the Berkeley 10k on Monday 15 May, with Goodwin smashing the club's male V50 record, clocking a time of 37:49.91 and Willson notching up his third fastest 10k time with 40:55.98.
---
Pictured: Kyle Sollars, Martin Pick, Charles Goodwin, Jon Howes, Andrew Gage and Chris Thomas at the Northleach Trail 10k, Sunday 21 May, 2017.
---