CLC Striders virtual team pentathlon results
« back
3 May 2020
approx 1 min read.
After a very competitive week of course analysis, practice runs, trainer purchases and last minute distance changes, the results for the Virtual Team Pentathlon are in and the winners are……..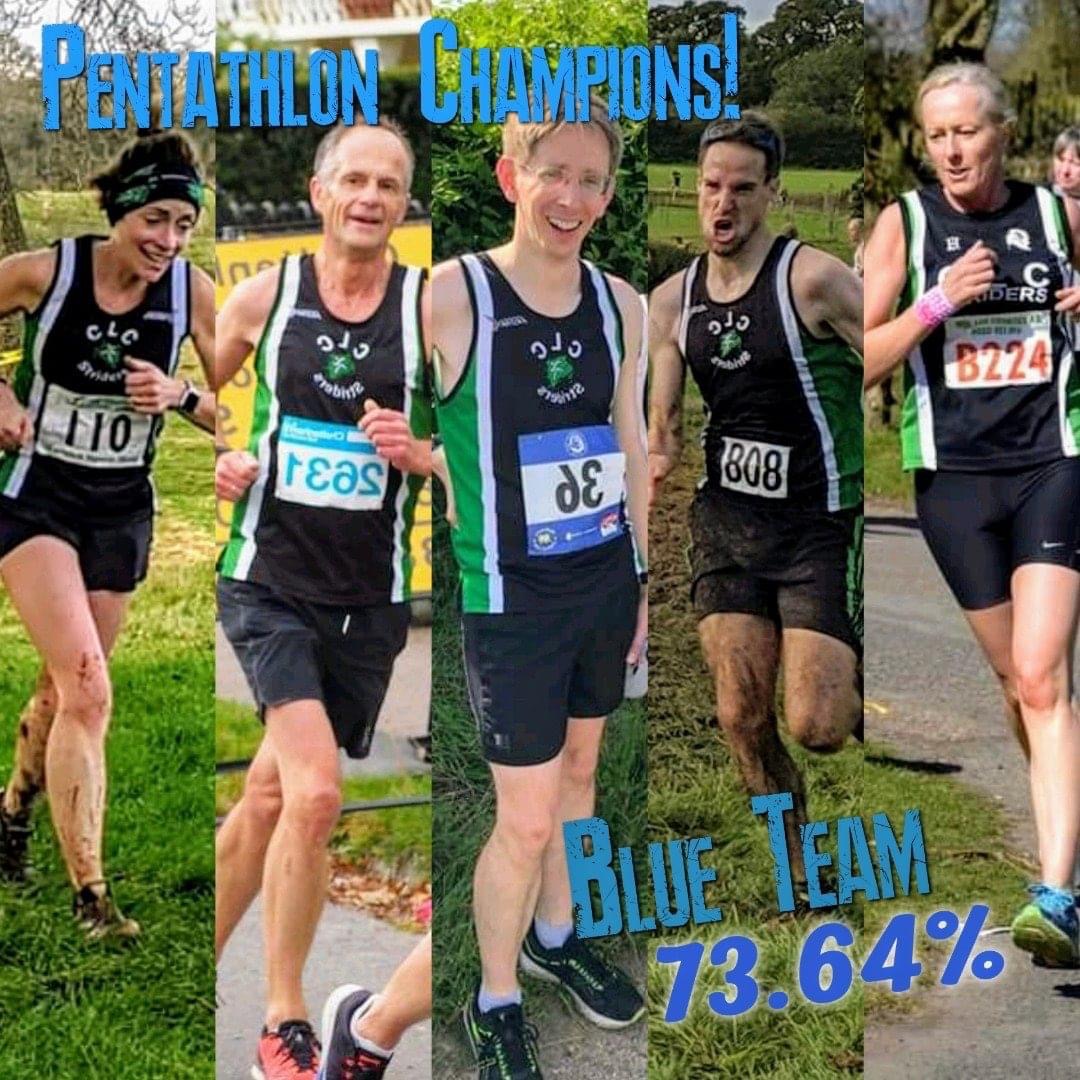 Congratulations to the champions - Fiona Brady-Miller, Andy Brookes, James Babbage, Paul Lockyer and Beckie Reynolds - who finished top of the tree with an average age grading of 73.64%.
In second place was the Black Team and in third place the Orange Team.
The winners of the age graded races by distance were:
1 Mile - JJ John Willson 90.71%
3km - Jon Howes 78.38%
5km - Karlien Heyrman 75.42%
5 Mile - Tim Brock 72.39%
10km - William Pearce 74.15%
Well done to everyone that took part, it was great fun to organise and see the results coming through, I hope you all enjoyed it.
Full results are available from Google Docs
Joel & The Committee.
---