Ladies clean up at Cleevewold 2019
« back
1 April 2019
approx 1 min read.
CLC Striders ladies cleaned up at the annual Cleevewold all-terrain run on Sunday 31 March. The challenging event ranges over 14 miles across the beautiful landscape of the northern and western slopes of Cleeve Hill.
In an amazing 1, 2, 3, CLC Striders ladies finished as follows … 
Rachael Cary was the 1st lady, Helen Knight was 2nd lady and Karlien Heyrman was 3rd lady. In addition, Helen Knight, Rachel Vines and Amelia Mullins all won prizes in their respective age categories. Overall, the ladies won their team competition on the day.
The CLC Striders men, meanwhile, achieved third team place overall with Iain Porter, Tom Fletcher, Hedley Phillips and Gavin Jerman running strongly.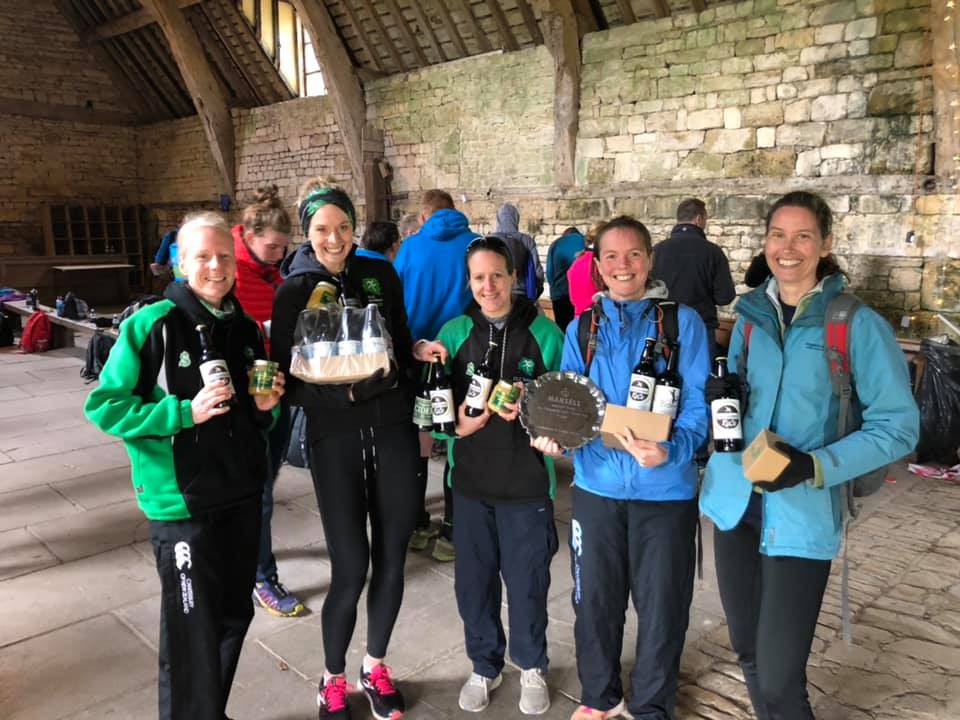 The ladies team from left to right: Amelia Mullins, Karlien Hayrman, Rachel Vines, Rachael Cary and Helen Knight.
---