Gloucestershire Cross Country League – Race 1 (16 Oct 2018)
« back
16 October 2018
approx 2 mins read.
The first cross country meet of the season is always a wake-up call, and on Saturday 13 October the ladies and men's CLC teams gathered to compete on a windy and testing course at Old Down just north of Bristol in the first race of the Gloucestershire Cross Country League (season 2018/19). As always, Striders fought valiantly, with the following results …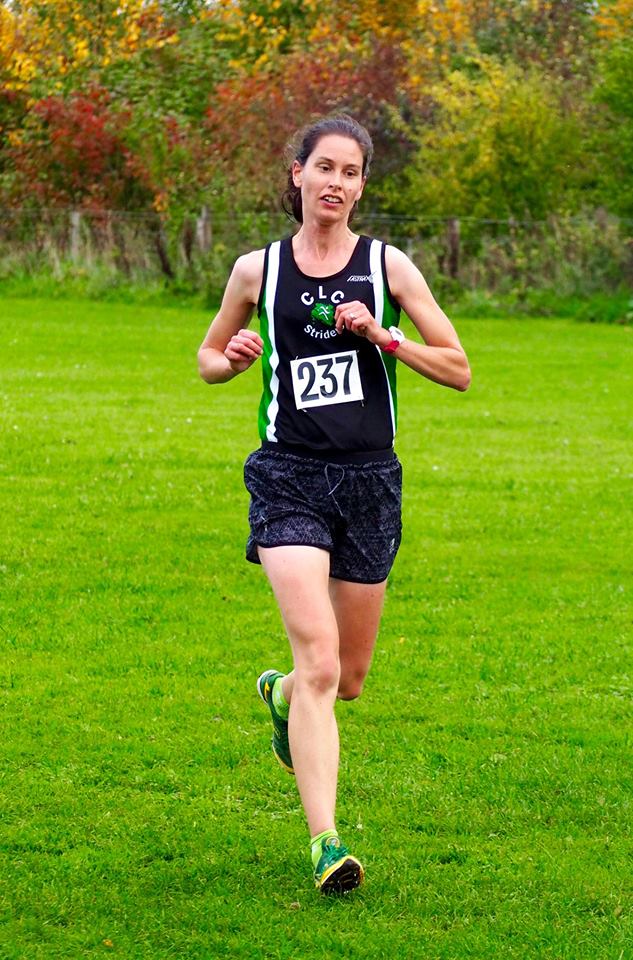 ](/images/2018/10/Helen-Knight-13.10.18.jpg)
In the ladies race, Helen Knight once again led the team home, continuing her electric form across the country from last season and finishing in 20th overall as 3rd lady in her V53 category in a time of 31:40. She was followed home by the ever-reliable Amelia Mullins, who bagged 3rd spot in her V45 category and 33rd overall in a time of 33:38. Helen Howes had a great race to finish 3rd in her V40 category, 43rd overall in a time of 34:27.
Super vet David James was 2nd in his V65 category and 54th overall in a time of 35:40. Returning to competition only a few months after the birth of her first baby, Rachel Vines finished in 56th overall in a time of 35:49. Natalie Burfitt was 65thin 36:36, Laura Fletcher 67th in 36:39, Emma Abbey 80th in 37:47, Charlie Haward 106th in 41:16, and Jill Harsent finished 3rd in her V60 category and 112th overall in a time of 42:06.
Overall after race one, CLC ladies were 9th in the senior rankings and 3rd in the vet competition.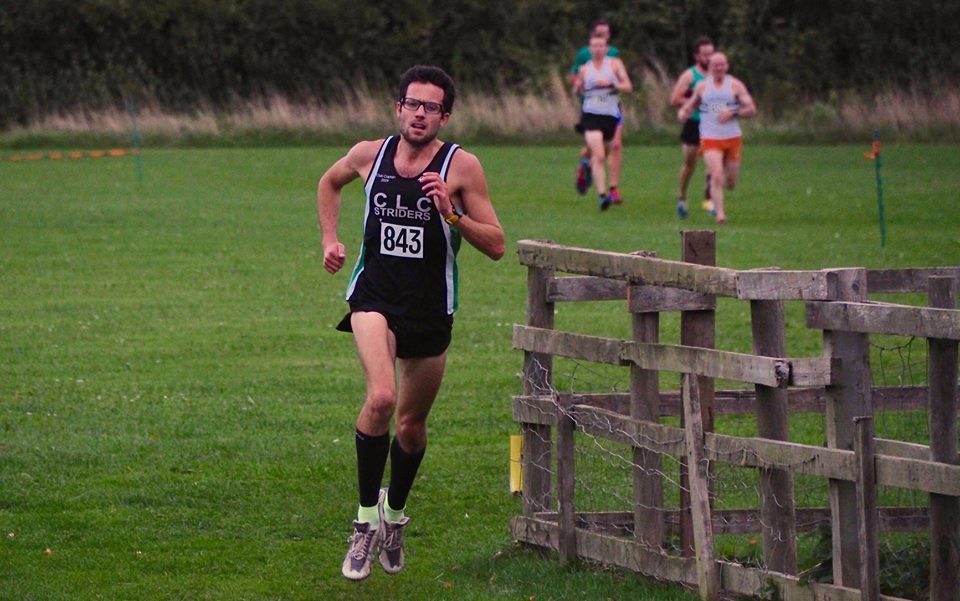 ](/images/2018/10/Will-Ferguson-13.10.18.jpg)
In the men's race, Will Ferguson delivered a characteristically strong performance to lead the men's team home in 3rd place overall and a very fast time of 36:39. Iain Porter, just returning to his running after a lay-off, secured second team place in 41stposition with a time of 41:46. The young Tom Fletcher continued his fine form from his debut cross country season last year with a fantastic top 50 finish (even after a bad fall) in 48th place and a time of 42:41.
Fourth finisher for the team was Jon Howes in 72nd place in a time of 44:02. He was followed by Paul Lockyer, who made a strong start to his season by bagging the fifth scoring place in 97thand a time of 45:26. The A team sixth place went to vet Dave Billingham, racing for the club for the first time in a good while and proving his strength across the country in 45:58.
Clark Lawson finished in 123rd place in a time of 46:44, Gary Smith was 164th in 50:17, vet Mike Speke was 180thin 53:42, Andrew Gage was 187th in 54:10, and Kyle Sollars was 199th 57:20.
In the team standings, CLC senior men ranked 10thon the day, with the Vets finishing in 16th.
Strong halves
Elsewhere over the wet and windy weekend, Striders were turning in good performances over the half marathon distance. In Manchester, Tom Kabala broke through the 1:20 barrier by recording a superb PB of 1.19.48. While in London Will Pearce once again went sub 1:22 in 1.21.49and vet John Willson registered 1:34.07 in the Royal Parks Half.
---