Gloucestershire XC League I, Little Rissington - 15/10/2016
« back
20 October 2016
approx 2 mins read.
CLC Striders kicked off the 2016/17 cross country season held at Little Rissington on Saturday, and fielded a squad of 30 runners.
The ladies race was first to start, and new signing Emily Smith stormed to victory winning by 1 minute 48 seconds. Smith who last raced seriously back in November 2015, ran away from a strong field on the first hill, and very quickly built up an unassailable lead by the finish. Next home for the A team was Helen Hucker in an excellent 25th place; ladies' captain Rachel Vines followed Hucker, running strongly over the last lap to finish 26th. CLC ladies finished 4th team on the day. Amanda Steer led the B team home in a solid 40th place (3rd lv45) Amelia Mullins followed in 45th, final B team scorer was Pat Sturgess in 49th place. CLC Striders B team finished 10th. Leading the ladies' C team home was Nicola Weager in 69th, Emma Abbey followed in 83rd, and final C team scorer was Beckie Reynolds in 88th place. CLC ladies' C team finished 24th. Leading CLC ladies' D team was Jo Thomson in 94th, Amy Underdown followed in 95th, and final D team scorer was Zoe Gough in 117th place. Charlie Haward lead the striders E team home in 122nd, Jill Harsent followed in 125th, and final E team scorer was Helen Howes in 137th place. A notable performane goes to Amanda Pill in 147th place. CLC Striders masters finished in 3rd place.
Meanwhile Will Ferguson led the men home in a closely fought race in 5th place, one of five athletes with a mile to go who were in with a chance of a win. Unfortunately Ferguson was the last of the bunch to finish, finding the hilly course not to his liking. Second home for the mens A team was Allan Newton in a fine 62nd place; Will Pearce followed going well for 72nd place; veteran John Willson followed in 113th; Andy Brookes was next in 143rd, and final A team scorer was Neil Broadbent in 158th place. CLC Striders men's A team finished in 15th place. The B team was led home by Clark Lawson in 164th place, Dave Billingham was 166th, Gavin Jerman 178th, men's captain Joel Freeland 190th, Simon Thomson in 191st, and final B team scorer was Dave Street in 213th place. CLC men's B team finished 24th place. Other notable performances were had by Gordon Bendall in 219th place, and David James in 230th place (3rd mv 65) CLC Striders masters team finished in 16th place.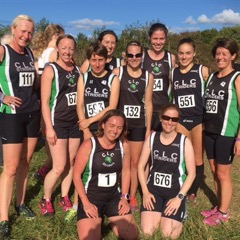 ](/images/2016/10/unknown.jpeg)
results
---