Midsummer Open, Prince of Wales, 4 July 2018
« back
8 July 2018
approx 1 min read.
Cheltenham Harriers' first Mid-Summer Open meet at The Prince Of Wales Stadium saw some top track performances from CLC Striders athletes in sweltering conditions.
The Mile
The main attraction of the evening was the iconic mile race and no fewer than 14 Striders lined up in the waves.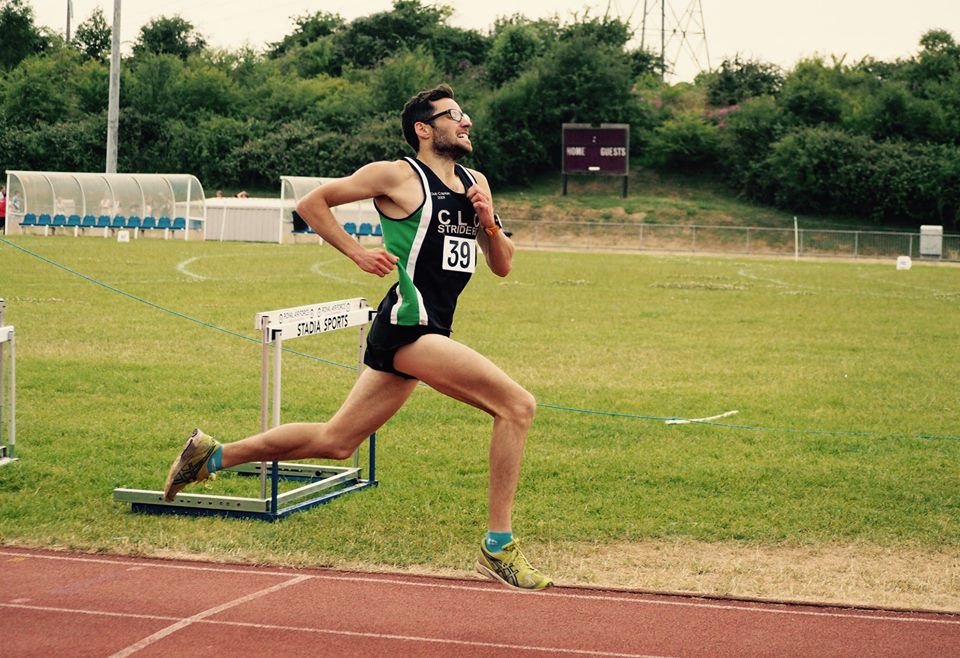 ](/images/2018/07/36656002_10156360478412357_7233223503447588864_n.jpg)
Will Ferguson finished third fastest on the night in a stellar field in a time of 4:27.7, a new PB for him and a new club record for the senior men and M35 categories. Next home was Sam Baylis in 4:54.9, a solid sub-five-minute time after a winter of injury. Clark Lawson continued his electric form with yet another PB time of 5:00.3. Tom Kabala and Daniel Bazzard battled hard for 5:09.9 and 5:11.0 respectively.
Gareth Harries set a new club M45 record with his time of 5:23.5 and John Willson bettered his existing club M55 category record with a time 5:36.3. M55 Andrew Brookesclocked 5:46.2 and Patricia Sturgess was the first lady home for the club in 5:56.2. Helen Knightran a fast 6:03.7 and L45 athletes Amelia Mullins and Amanda Steer came home in 6:19.4 and 6:23.1 respectively. Laura Fletcher finished in 6:34.0, with M55 category Mike Speke registering 6:52.6.
100m and 200m
Next it was the turn of the sprinters.
In the 200m races, Paul Lockyer ran a PB time and broke his existing club M40 record with a time of 26.5. Meanwhile Andrew Brookes set a new M55 record of 31.6 and Mike Speke ran a time of 33.7.
Inthe 100m, Paul Lockyer equalled his own club category record and PB in a time of 13.0, while Gareth Harries set another M45 category club record in a time of 14.1.
---