Midsummer Open – Prince of Wales – 18 July
« back
22 July 2018
approx 1 min read.
Cheltenham Harriers' third Mid-Summer Open meet at The Prince Of Wales Stadium saw yet more top track and field performances from CLC Striders athletes in still-sweltering conditions.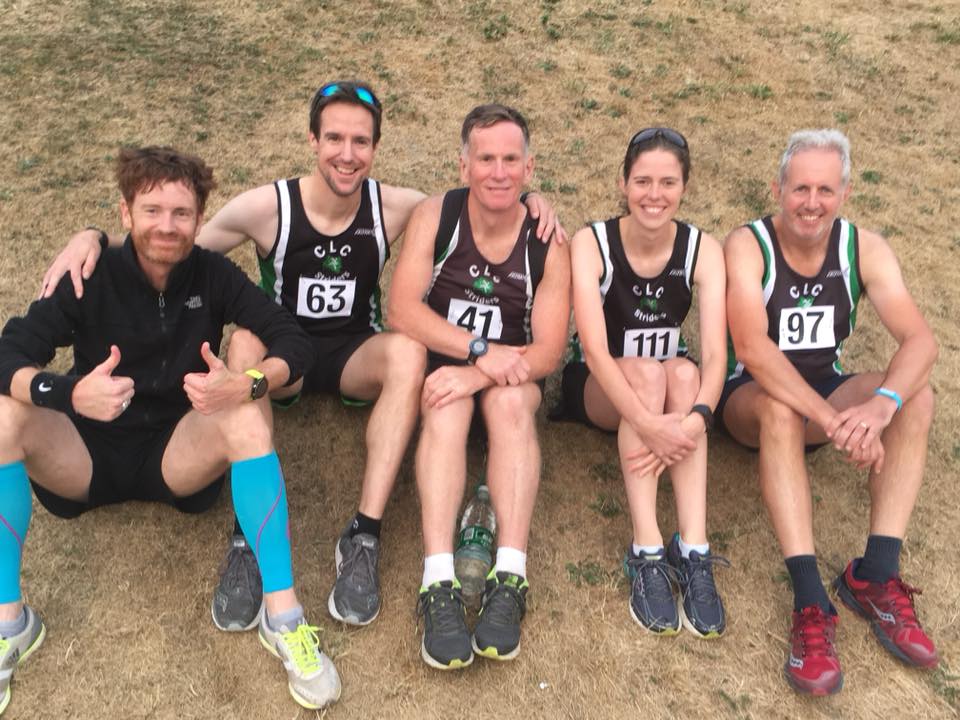 ](/images/2018/07/37390386_10216743281878592_243792574333059072_n.jpg)
From left to right: Gareth Harries, Paul Lockyer, Andrew Gage, Nicola Weager and Mike Speke
In the 600m, Paul Lockyer equaled the M40 club record of 1.36.6 and Gareth Harries set a new M45 club record of 1.42.2. Meanwhile, in the M55 age category Andrew Gage clocked 2.03.9 and Mike Speke 2.04.7.
Over 200m Nicola Weager registered 32.0 women's senior and M55 Andrew Gage finished in 35.2.
In the much anticipated 1,500, Will Ferguson finished in a strong 4.14.3 and Will Pearce in 4.47.3 in the M35 category. Hot on their heels, club records fell to M45 Gareth Harries with 5.00.3 and M55 John Willson with 5.10.8.
Sarah Richards, in her first ever track race, finished in 5.25.7, Helen Knight clocked 5.31.7 in the W35 category and Mike Speke clocked 6.06.1.
---