The Longer the Better
« back
19 September 2017
approx 1 min read.
As the track season ends, CLC Striders were busy proving their prowess over much longer distances this last weekend.
On Sunday 17 September, three striders – Rob Bircher, Andrew Paterson and Betty the dog – travelled up to the Peak District to the Ladybower and Derwent reservoirs, famous as the site where the Lancaster bombers trained before their dam-busting war-time excursion.
In what was a very friendly and low-key event in stunning surroundings, Andrew and Betty the dog competed together over the 21-mile distance, finishing in an amazing time of 3.11.57 as the first canicross competitors. Meanwhile, testing himself over the longest distance he's ever run, Rob ran three-and-a-bit times around the reservoirs, completing the grueling 51-mile course (yes, that's 51 miles!) in a time of 9 hours and 13 minutes in a fantastic 13th place overall, smashing his target time of 10 and a half hours by some margin.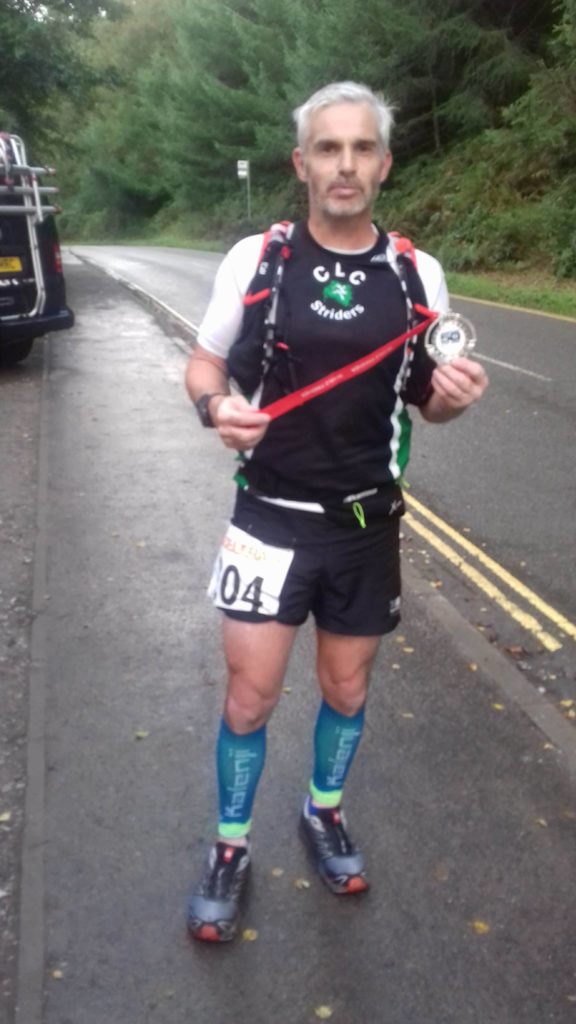 ](/images/2017/09/21845362_1504055942994907_1357320626_o.jpg)
Pictured: Rob Bircher at the end of his 51-mile Ultra
On the same day, but over shorter distances and closer to home, Sophie Longmore continued her stunning year by finishing as 28th lady in the Simply Health Great Bristol Half Marathon in a PB time of 1:30:42. Over the same distance in a different city, Kyle Sollars bettered his old half marathon PB by a massive 10 minutes, finishing the Worcester Half in 1:44:15. And Gordon Bendall paced a friend around the same course in a time of 2:08:39.
---