Strider of the Month - February 2021 - Helen Knight
« back
8 March 2021
approx 1 min read.
Congratulations to Helen Knight who is our Strider of the Month for February 2021.
Helen has been training incredibly hard this year in preparation for her Ultra-marathon. She ran over 60miles a week nearly all of February, not just on road but off-road trail as well, averaging around 4500ft of elevation every week!
Helen put her excellent training to the test at the end of February, running her own virtual Trail Marathon with an elevation gain of 3,110ft in an incredible time of 4hours 11mins!!
Helen also showed what good form she is in running 36:03 for 5.5miles for Team Hera in the Club competition in February.
Well done Helen, sure you have a great running year ahead.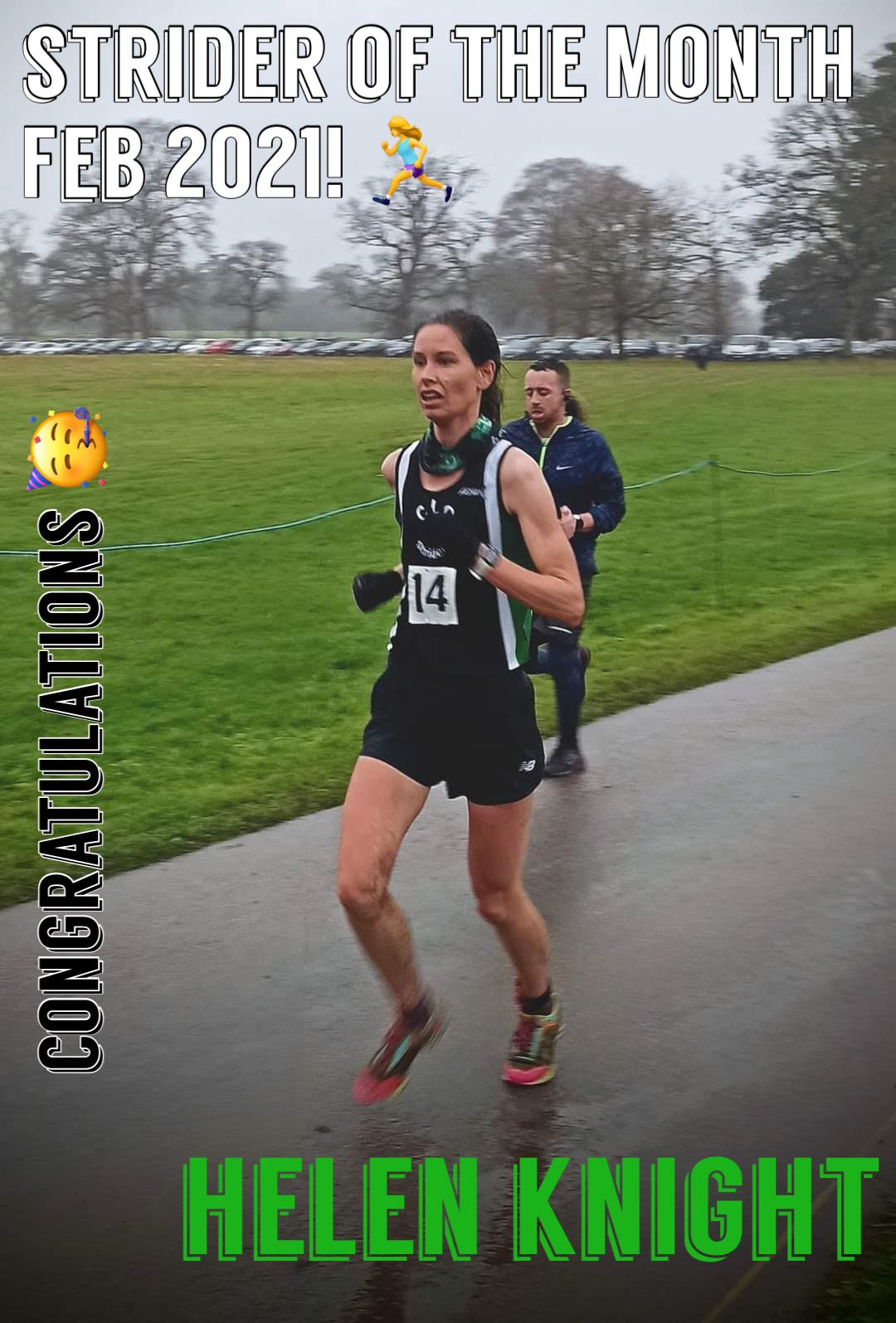 ---