Birmingham Cross Country League and Midland Womens League - Cofton Park 05.12.2015
« back
6 December 2015
approx 1 min read.
CLC Striders' men's and ladies' cross country teams competed at Cofton Park on Saturday; the women in the Midland Women's League Division 1, and the men in the Birmingham League Division 2.
The ladies were led home by Liza Barry who ran strongly against high winds to finish 47th, Barry was followed home by Amanda Steer who worked her way through the field to finish 81st. The ever improving Zoe Gough pictured,  followed Steer to finish in 91st spot; final A team scorer was Rachel Vines in 94th place. Other notable performances were had by Amelia Mullins who finished 105th, and Emma Abbey in 198th place. The ladies' team positions are still awaiting clarification.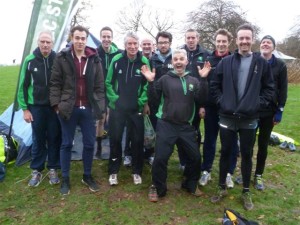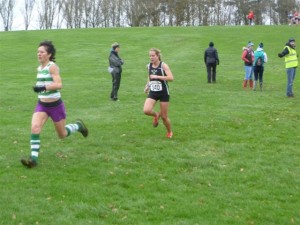 Meanwhile the superb Will Ferguson led the men's A team home - the Brendan ward coached athlete running a well-judged race to finish in an excellent 8th place, Sam Bayliss was next, running well to finish 38th, James Oram followed in 50th place, comeback King Chris Driskell followed in 75th place, Rich Shardlow  was 99th, and new signing Tom Vickers ran well to finish 112th place. The men's A team were 11th team on the day, and currently are in 8th place overall out of 18 teams in this highly competitive league.
The men's B team were led home by Paul Northup in 114th place, Paul Lockyer followed in 135th place, John Willson was 150th, Rob Bircher 175th, David James in 207th place, and final B team member was Martin Bick in 220th place. The men's B team were 9th on the day, and are currently 9th place overall in the league. Other notable runs came from C team member  Brad Coates in 225th place.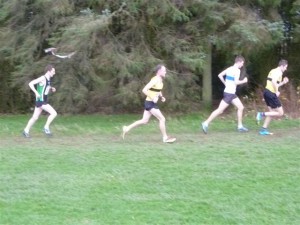 ---